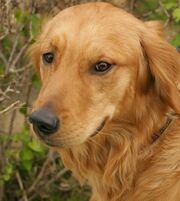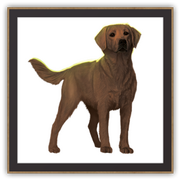 "I don't miss them. Not much, anyway. I can't be that sad they left me behind, after all. They abandoned me. Besides, I have other things to think about, my friends, for a start. They need someone to take charge. I don't have time to mope."
—Bella to Lucky
Spoiler warning!
This article contains spoilers to one of the Survivors Books.
Wild Pack Sweet's Pack Past Leashed Dog Leashed Dog Pack Wild Pack Mate Arrow
Personality
Edit
Bella is compassionate and brave. She cares very much for her fellow Leashed Dogs, yet is strong-willed and stubborn. Though she had a hard time giving up her long-paws, she is good at hearing her dog spirit and wants to learn to be Alpha, however, she can be cocky, stubborn, bossy, rude, and short-tempered. She is also tricky and cunning.
She is first seen as Squeak, Yap's litter-mate. Bella is later seen helping Lucky fight off foxes.